Chelation Study Result (Further reading)
Chelation Therapy helps reduce Cardiovascular Events
In a new study, Chelation therapy modestly reduced cardiovascular events in older adults who'd suffered a prior heart attack. The results were published on March 27, 2013, in the Journal of the American Medical Association.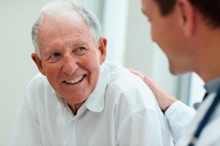 Calcium disodium EDTA is an approved by the U.S. Food and Drug Administration. To study the effects of chelation on cardiovascular disease, researchers enrolled over 1,700 adults ages 50 and older in the United States and Canada. The participants had all survived a heart attack on average about 4.5 years prior to enrollment. The trial was sponsored by NIH's National Heart, Lung and Blood Institute (NHLBI) and National Center for Complementary and Alternative Medicine (NCCAM).
Participants were assigned randomly to receive a course of 40 infusions of either a Disodium EDTA Chelation solution or an inactive placebo. They were followed for 1- 5 years.
The researchers found a statistically significant benefit of Chelation therapy. The study assessed a combined endpoint that included death, recurrent heart attack, stroke, hospitalization for angina and coronary revascularization (coronary stenting or bypass surgery). Fewer participants experienced any of these events in the Chelation group than in the placebo group
"The trial demonstrated that Chelation therapy can be safely administered when rigid quality control parameters are in place, and that, under these conditions, therapy has modest benefits," says lead investigator Dr. Gervasio A. Lamas of Mount Sinai Medical Center in Miami. Dear Mr Sudhakar
About the National Institutes of Health (NIH): NIH, the nation's medical research agency, includes 27 Institutes and Centers and is a component of the U.S. Department of Health and Human Services. NIH is the primary federal agency conducting and supporting basic, clinical, and translational medical research, and is investigating the causes, treatments, and cures for both common and rare diseases. For more information about NIH and its programs, visit www.nih.gov.